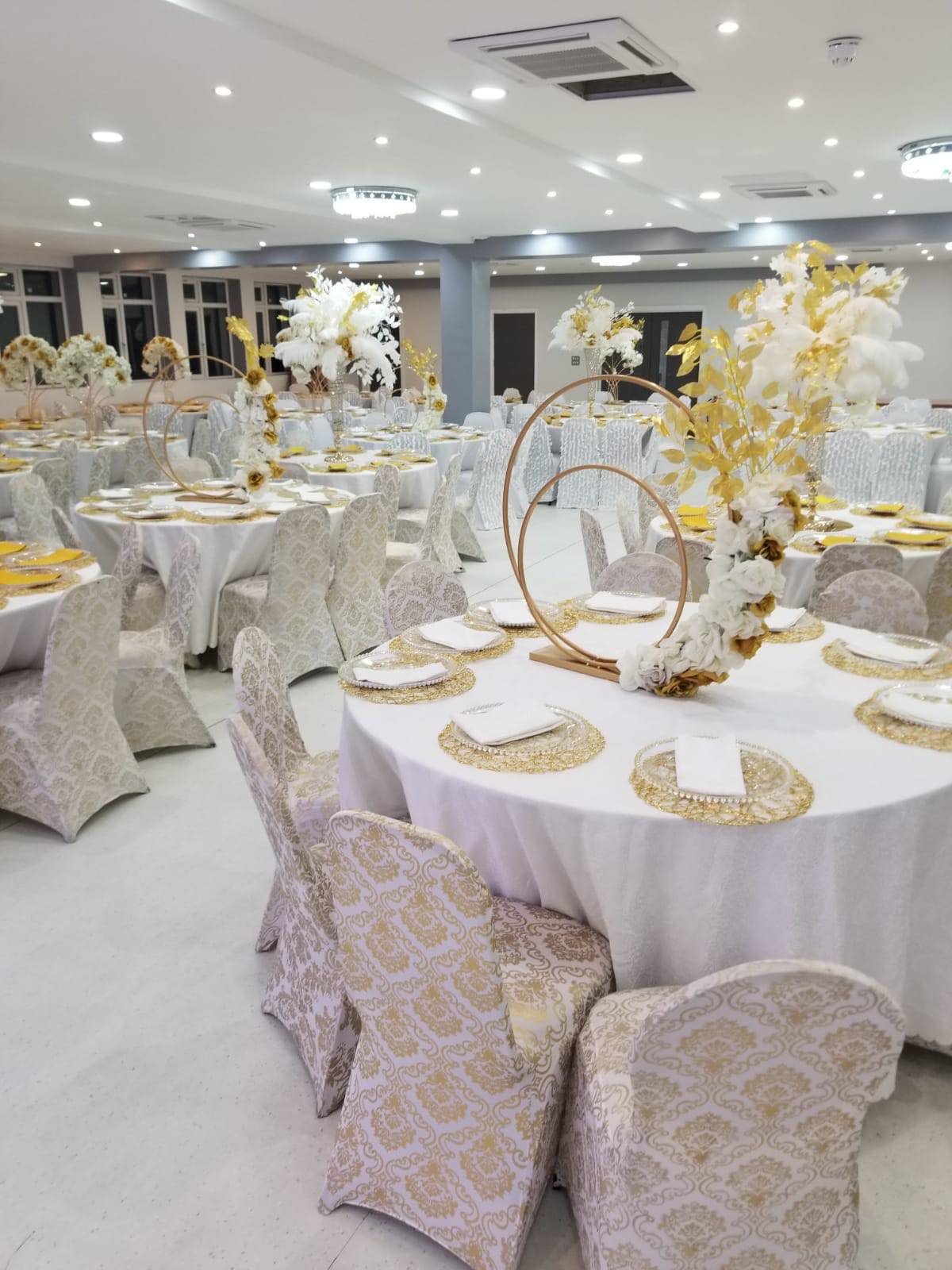 The Main Hall of the P2 Events Centre Erith was designed in the 1930s and has a unique Deco charm. The property is situated in a prominent retail position within the town centre at the junction of Pier Road and Queens Road (A206) and opposite a large car park. It is also close to the Erith Riverside Shopping Centre.
With a Mezzanine level that looks out over Erith Town Centre, the space is flexible and can be adapted to accommodate your needs – whether for a dinner, standing reception, birthday celebration, wedding banquet, seminar, conference or exhibition.
Accommodating groups ranging from 80 to 600 in exceptional glamour, our chefs offer exquisite menus to accompany this exceptional event venue. Our dedicated events team is well-versed in delivering high-end, unique events and will work with you to create an exceptional experience for your guests.